Vincent—or "Vince"—Egan is a multi-sport athlete from Colorado, who trains in four sports year-round and coaches Special Olympics Youth Basketball. He is the reigning World Games gold medal winner in alpine skiing, having medaled at the 2017 Special Olympics Winter World Games in Schladming, Austria, but golfing is his very favorite sport.
Meeting Vince now, you may not know the outgoing teenager was ever a quiet kid struggling to feel comfortable around other people, but that's exactly where he was before he and his family made what eventually became a life-changing decision—he joined Special Olympics. Since then, he has transformed into a strong and confident leader.
His leadership roles within Special Olympics include serving as a Global Messenger, Special Olympics Colorado Board Member, and Health Messenger. He is enrolled in ALPS University, active in his church and community, employed, and golfs every chance he gets.
One tip he shares is: "Laugh. It decreases stress hormones and increases immune cells and infection-fighting antibodies, improving resistance to disease. Laughter promotes an overall sense of well-being. Also, drink plenty of water. This is what I struggle with, but it's very important."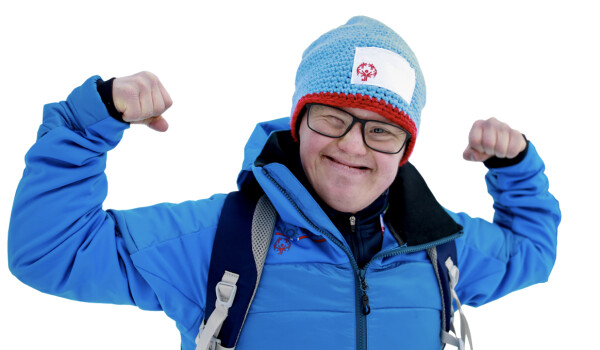 Make a Difference
Please donate and help us get one more athlete onto the playing field.