The Special Olympics World Games Berlin 2023 focuses a lot on the legacy the event will leave inside the local program and movement. Throughout the last two years the Local Organizing Committee (LOC) has developed an inclusive learning resource, which has just been published in German language earlier this year. Alongside Special Olympics Germany, the LOC has been working with teachers, athletes, trainers, and university students to put together the resource. The main focus: Everybody can join in, and the stage is set for new encounters.
The learning resource can be used by regular and special schools, as well as sports clubs to enter the field of Unified Sports® . Badminton, Volleyball, Table Tennis, Basketball, and Floorball are featured in "Alle machen mit!" The sports are introduced on easy-to-use activity cards that can be used by new and more experienced groups. Each card offers a Game or exercise and variations of it to meet individual needs of the athletes and partners. 12 project sketches offer ideas and inspiration to organize smaller or greater inclusive projects, such as starting a Unified Sports® club or visiting a Special Olympics event.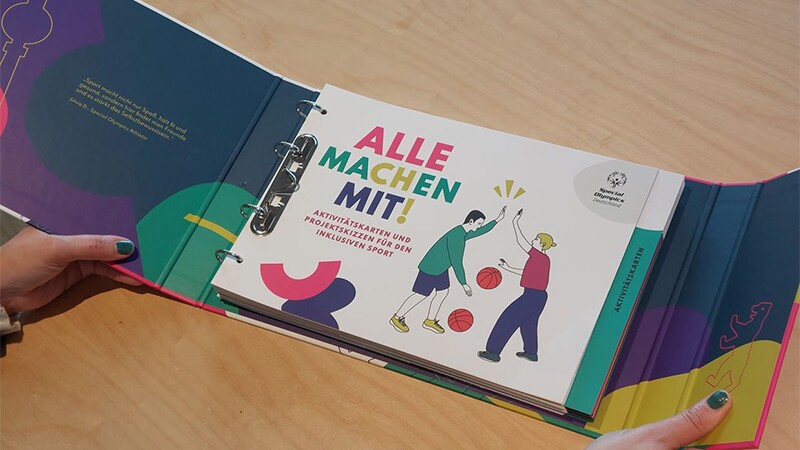 Leading up to the Special Olympics World Games Berlin 2023 additional projects are based on the learning resource to engage many schools and sports clubs as well as nursery schools in and outside of Berlin. All of them with the goal to create encounters and strengthen the inclusive mindset of a Unified Generation.
The open education resource can be downloaded from the Special Olympics Germany homepage. A preview is available here.