NFL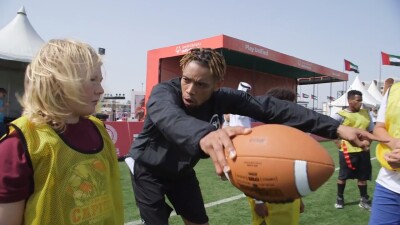 Joe Haden, cornerback for the Pittsburg Steelers, had a blast taking part at the Unified Flag Football Clinic at the 2019 World Games in Abu Dhabi.
1:02
The Chicago Bears hosted 180 Special Olympics athletes from 12 Special Olympics Illinois teams in a flag football tournament held in Halas Hall.
1 Min Read
Tampa Bay Buccaneers quarterback James Winston welcomed 75 Special Olympics Florida athletes to his Dream Forever Foundation football camp.
1 Min Read