Yousef Al Otaiba joined the Special Olympics Board of Directors in 2019. As ambassador for the United Arab Emirates to the United States, Ambassador Al Otaiba has dedicated himself to solidifying UAE-US relations by improving economic, trade, and security cooperation between the two nations, as well as promoting the UAE's devotion to supporting charitable causes in the US.
One of Ambassador Al Otaiba's key accomplishments was to facilitate bringing the Special Olympics World Games to Abu Dhabi in 2019. For the first time in history, the Special Olympics was held in the Middle East, representing a major sign of progress for the region in bringing together a diverse group of people of different abilities, nations, races, religions, and beliefs. In addition to helping arrange the UAE as the host nation for the Special Olympics, Ambassador Al Otaiba visited athletes at the Team USA training camp and joined an event congratulating 20 members of the USA delegation at the White House.
Ambassador Al Otaiba has demonstrated his long-time passion for sports throughout his career, helping to facilitate several athletic initiatives to empower young people including the UAE Embassy's Community Soccer Program. The program works with local organizations to construct soccer fields in underserved communities throughout the US. Some of these fields were built as part of larger projects to promote activity and athletics in school-age children, while others were developed in response to natural disasters like Hurricane Sandy. Under Ambassador Al Otaiba's leadership, the UAE embassy has also played a major role in restoration efforts across the US including Hurricane Harvey and the catastrophic tornado in Joplin, Missouri.
Outside of his official duties, the ambassador and his wife, Abeer Al Otaiba, have used their passion and influence to support a number of charitable causes. Together, they co-hosted the Children's Ball for the Children's National Medical Center in Washington, DC, raising $10.9 million for the nonprofit hospital dedicated to helping young patients in the US and around the world. Previously, Ambassador Al Otaiba helped the hospital secure contributions from the UAE to build the Sheikh Zayed Institute for Pediatric Surgical Innovation.
Ambassador Al Otaiba attended Cairo American College in Egypt and studied international relations at Georgetown University in Washington, DC. He also received an international fellowship from the Industrial College of the US Armed Forces at the National Defense University in Washington, DC. In addition to joining the Board of Directors for the Special Olympics, Ambassador Al Otaiba serves the Board of Trustees at The American University in Cairo and is a member of the Leadership Council for the Harvard Kennedy School Center for Public Leadership.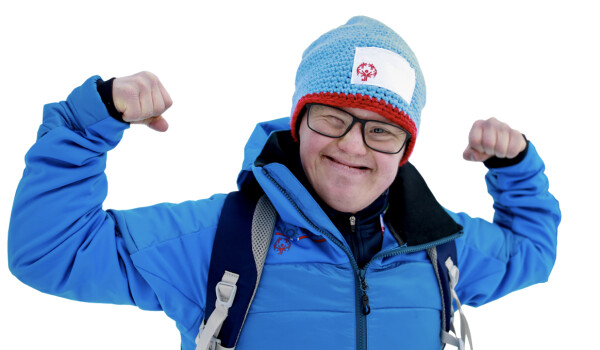 Make a Difference
Please donate and help us get one more athlete onto the playing field.