As UAE Ambassador to the United States in 2008, Yousef Al Otaiba has deepened bilateral understanding and cooperation across three US Presidential Administrations. During this time, Ambassador Al Otaiba has led the expansion of the bilateral defense partnership, as UAE and US security forces confront the multiple regional challenges of extremism, terrorism and aggression. Bilateral trade grew by more than 400 percent, as each country became one of the other's largest sources of foreign direct investment.
Cultural, educational and health care exchanges have also grown dramatically, marked by the launch of such initiatives as NYU Abu Dhabi, the Cleveland Clinic Abu Dhabi, the Sheikh Zayed campus at Children's National Medical Center, and the Sheikh Khalifa Cardiac Center at Johns Hopkins University. Ambassador Al Otaiba also oversees the UAE's significant commitment to philanthropic activities that benefit underserved communities across America, enhance education for children and improve healthcare research and treatment.
Before taking up his post, Ambassador Al Otaiba served for seven years as international affairs adviser to H.H. General Sheikh Mohamed bin Zayed Al Nahyan, Crown Prince of Abu Dhabi and Deputy Supreme Commander of the UAE Armed Forces. Ambassador Al Otaiba obtained a degree in international relations at Georgetown University in Washington, D.C. after graduating from the Cairo American College. He also attended the Industrial College of the US Armed Forces at the National Defense University in Washington, DC as an international fellow.
In recognition of his loyal service to the UAE, and leadership to build closer ties with the US, Ambassador Al Otaiba was promoted to the rank of Minister in October 2017. He will remain in his current role as the UAE's Ambassador to the US.
Before you go
Donate today and get athletes off the sideline
Join Us!
Hear more about Special Olympics athletes, stories, events, and more!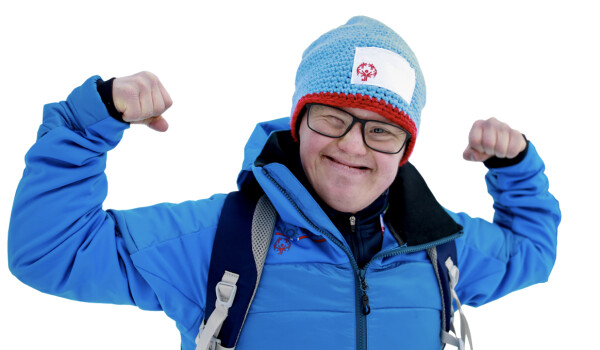 Make a Difference
Please donate and help us get one more athlete onto the playing field.