Hassam Zogaib joined Special Olympics Paraguay when he was 14 years old. In 1995, he participated in the Opening Ceremony parade for Special Olympics while at school, and he joined as an athlete the next year. His sport is football (soccer).
His love of football is what led him to become a referee. In 2011, there was a Special Olympics Latin America Unified Football tournament held in Paraguay, and the organizers asked him if he wanted to officiate. He was the fourth referee for all the games in that tournament. After that, he kept going as a referee, solidifying himself as a leader on the field during games. Eventually, he gained enough experience and was asked to travel to the Special Olympics World Games Los Angeles 2015, to ref football during the international competition. About the experience, he said "It was really important being the first football referee at World Games representing Latin America." Since then, he's continued to referee at Special Olympics tournaments. A highlight for him was getting to referee for FIFA at an All Stars Football Match in 2016. He also served as a referee at the most recent Special Olympics World Games in 2019!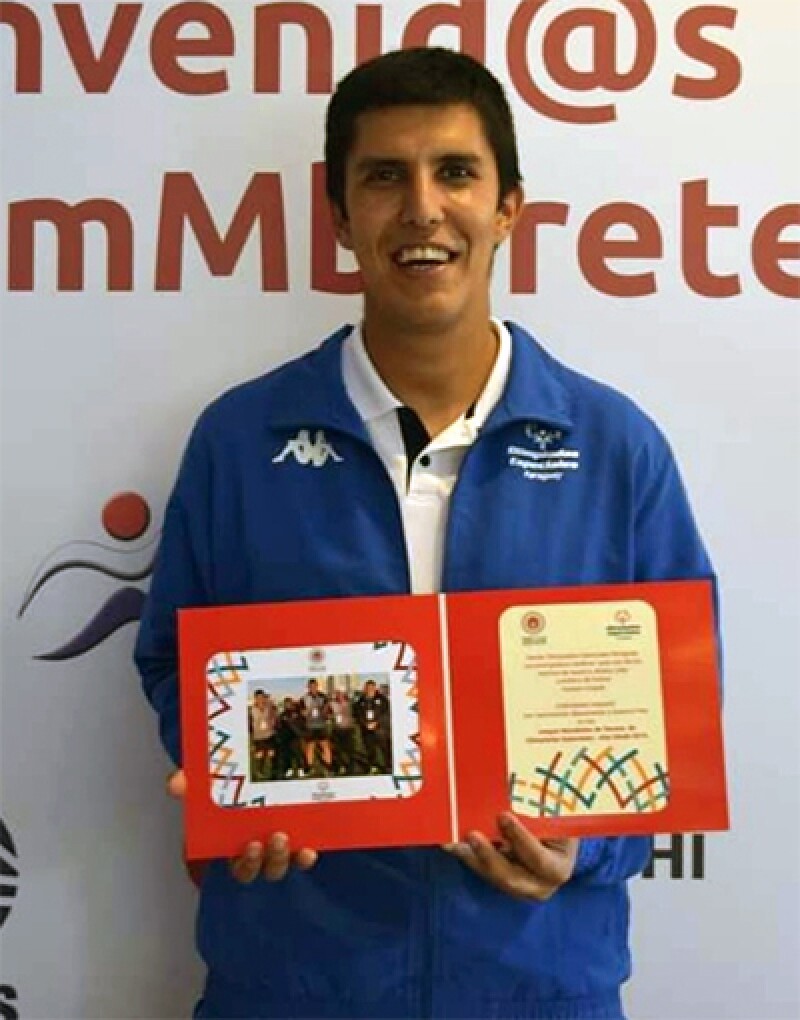 Through refereeing, it is clear that Hassam leads the movement from the playing field, but he also leads in other ways. From 2015 to 2019, he was on the Athlete Input Council of Special Olympics Paraguay, and he is currently serving on Special Olympics Latin America's Regional Athlete Input Council, including representing his Region at the Global Athlete Congress in 2018. He also served four periods as a Board Member for Special Olympics Paraguay and is a Health Messenger.
What inspired Hassam to be so involved in Special Olympics and to be a leader on and off the playing field? He believes in an inclusive world. To him, "An inclusive world is a place where people with and without intellectual disabilities can work together," and through his work as a referee and as an athlete leader, he is able to amplify that message of inclusion.
"I want whoever's reading this to join our inclusive movement. For fellow athletes, the doors of Special Olympics Paraguay will always be open for you to train with us and spread our message on an international level. I always want to be an athlete leader. I will always want to be a football referee and forever be part of Special Olympics."
Hassam Zogaib