Ken Melvin, from Russellville, Indiana, works as operator at Badger Daylighting. He was also a member of the Indiana National Guard from 2007- 2013. A Special Olympics athlete for 24 years, Ken has served a variety of committees throughout his Athlete Leadership career. A graduate of Indiana's ALPs University, he now teaches the Leadership Capstone class in Indiana as well as Missouri. He has chaired his county Input Council and serves on the Indiana ALPs Management Team; he is a past member of the SO Indiana Board of Directors. Beyond his work for Indiana, he served on the Global Athlete Task Force at the 2010 Global Congress in Morocco; made a presentation at the Special Olympics North America Conference in 2013; and was a member of Vice President Biden's delegation to the 2011 World Summer Games in Athens as well as presenting the colors during Opening Ceremonies of the 2015 World Summer Games in Los Angeles. He is currently serving on the North America Athlete Input Council.
Ken is a certified coach and accomplished Global Messenger, having keynoted the 2012 International Law Enforcement Torch Run Conference and the 2009 Special Olympics Arizona Breakfast of Champions. Ken's experience, skills and knowledge have enabled him to become a mentor and role model for many athlete leaders and volunteers around the world. Beyond Special Olympics, Ken enjoys spending time with his friends and family and vacationing with his wonderful wife. Ken believes the Global Athlete Input Council will play a significant role in determining the future for Special Olympics and furthering goals and programs that athletes believe are important.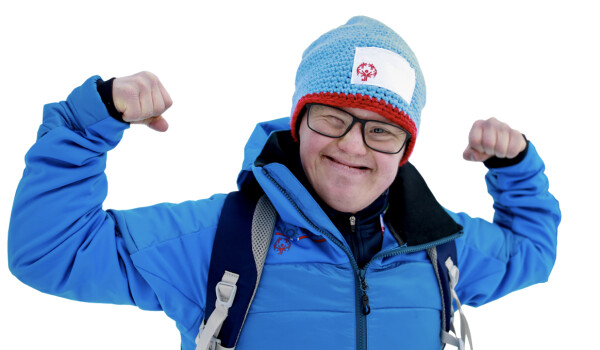 Make a Difference
Please donate and help us get one more athlete onto the playing field.