Micheline Van Hees is from Hoeilaart, a small town in Belgium. She joined Special Olympics Belgium more than 10 years ago. Although a former swimmer, she is now into bocce. In her sport club she is also a respected assistant coach in swimming and athletics. Micheline is an active member of the Board of Directors for Special Olympics Belgium. On an international level she takes part into the European Eurasia Leadership Council, European Athlete Input Council and now also the Global Athlete Input Council. She loves to speak to other athletes so she can represent them on a higher level. That is also her aim for the GAIC, to represent the European athletes in the best possible way. In 2014, Micheline was chosen to be one of the 14 athlete ambassadors of the Special Olympics European Summer Games that were organized in 2014 in Antwerp, Belgium. Even now she has remained a strong ambassador for the Belgian organization. In her spare time she volunteers in a local senior home close to where she lives.
Before you go
Tell us what you think! Please take this 3 minute survey about your experience today.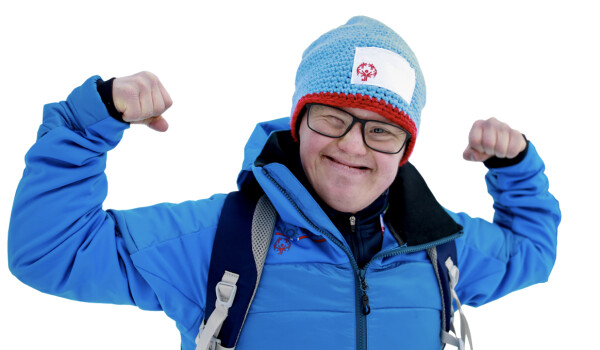 Make a Difference
Please donate and help us get one more athlete onto the playing field.