Nyambe oversees Program operations in 21 countries in Africa providing strategic direction, engagement with governments and the private sector to raise awareness and gain support. He also leads fund-raising efforts for the region.
Nyambe has been involved with the Special Olympics movement since 1998 when he was approached by Special Olympics Namibia to help serve as a head Coach for the Program. He served in this capacity leading the Program to attend their first ever World Summer Games in 1999 in North Carolina. After attending the World Summer Games, he was appointed as National Director, Special Olympics Namibia but in a volunteer capacity. In 2003, he led the first ever Africa Youth Summit team to attend the World Summer Games in Ireland. In 2004, he was hired in a full time capacity as Sports Manager for Special Olympics Africa Region. His many accomplishments include winning the National Sports Administrator of the Year, National Sports Commission Awards for 2004; and being appointed Namibia National Olympics Committee Assistant National Trainer Facilitator, World Scholar Athlete Games, New York, USA.
Nyambe currently lives in Windhoek, Namibia.
Before you go
Donate today and get athletes off the sideline
Join Us!
Hear more about Special Olympics athletes, stories, events, and more!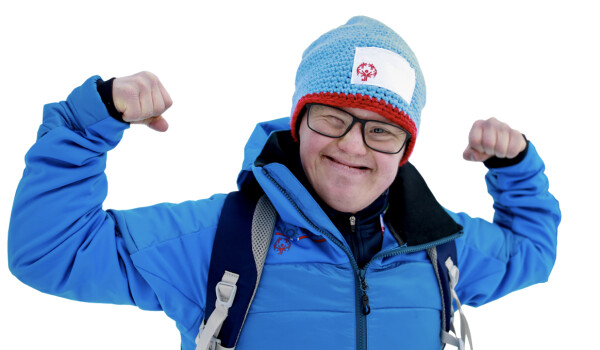 Make a Difference
Please donate and help us get one more athlete onto the playing field.