Lize is from Utrecht, The Netherlands and currently competes in speed skating but also has history of training and competing in Athletics both with Special Olympics and before her participation in Special Olympics at a sports club in her hometown which offered sports for people with disabilities. She started with Special Olympics when she was 17 after hearing about it through her sports club. She chose Speed Skating because she likes to go fast and when skating, she is able to focus on the sport and forget about other troubles and worries. Special Olympics has done many things for her including teaching her self-worth. Previously, she struggled with low self-esteem, but Special Olympics has taught her that she can accomplish great things and can belong and find her place in society. She also credits Special Olympics with making her family closer, giving her greater self confidence, and allowing her to conquer her fears and anxiety. Her personal best in sport was finishing the 100 meters in 20 seconds, and her biggest sports achievement was winning 2 golds and a Bronze in short track during the 2009 World Winter Games in Idaho. Following these Games, Lize was selected to serve as the National Ambassador of Special Olympics Netherlands to the 2013 World Winter Games in Pyeongchang.
Lize has a very active life outside of sports. She works at a restaurant/cafeteria at the university in her hometown where she cooks, preps food, and is a cashier. She also acts, having been featured in two television series that aired in The Netherlands. She has even been recognized in public, thanks to her television work! She also enjoys drawing, music, dancing, cooking, and computer work. She also maintains her physical activity when not competing by going to a local gym twice a week. She has lost weight in this way and feels healthier.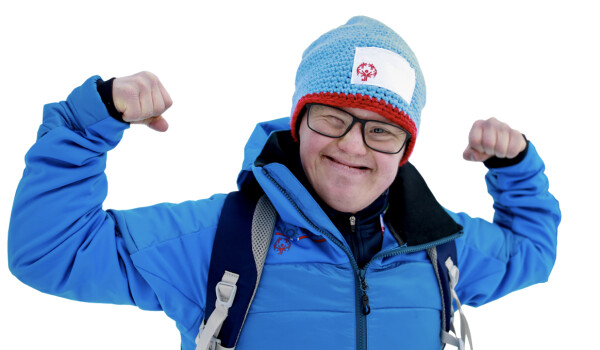 Make a Difference
Please donate and help us get one more athlete onto the playing field.