Pam is from New Hampshire and currently competes in Basketball but also has history of training and competing in Unified Golf and Unified Triathlons both with Special Olympics. She started with Special Olympics when she was 8 after hearing about it through her elementary school teacher. She chose Basketball because she played JV Basketball in high school and because her family is very sports orientated. Special Olympics has done many things for her including teaching her to overcome her shyness. Pam competed in the first ever Unified Triathlon during the 2014 USA Games.
Pam's hobbies include bike riding, walking her Golden Retriever, Gabe and helping out at Sunday school. She works at a Special Olympics New Hampshire as a receptionist. She is the youngest of 12 and has a twin sister, Patty who competes in Special Olympics as well.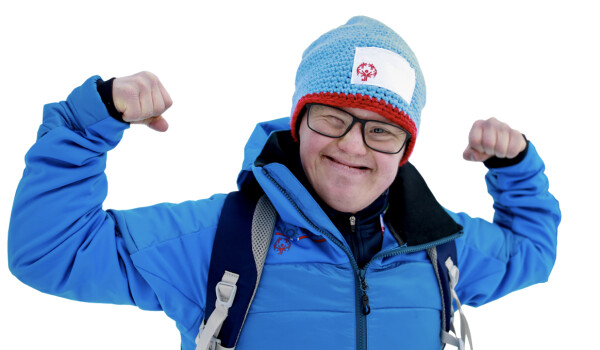 Make a Difference
Please donate and help us get one more athlete onto the playing field.