Brooklyn Decker is an actress on the rise and the budding talent in many major films and popular TV shows. At 18, Brooklyn moved to New York City and quickly rose to stardom within the industry, gracing the pages of magazines including Glamour and Cosmopolitan and participating in advertising campaigns for Gap and American Eagle. Brooklyn's big break came in 2010 when she appeared on the cover of the wildly popular Sports Illustrated Swimsuit Issue after appearing in the magazine in 2006, 2007, 2008, and 2009. She then went on to appear in romantic comedy "Just Go With It" opposite Adam Sandler and Jennifer Aniston, star in the sci-fi epic "Battleship", and bring tears of laughter to watchers of "What to Expect When You're Expecting." Brooklyn has also made TV appearances on The New Girl and FX's The League. When not acting, Brooklyn is an avid sports fan, rooting for the University of North Carolina Tar Heels and the Carolina Panthers, her two favorite teams. Inspired by her love of sports and her family connection with an aunt with an intellectual disability, Brooklyn became active in the Special Olympics in her hometown of Charlotte.
Engagement: As a Special Olympics Ambassador for Team USA, Brooklyn has hosted the opening ceremonies of the 2012 USA National Games in Nebraska with Special Olympics Athlete and Board Member Eddie Barbanell. View Brooklyn sharing her experience with Special Olympics.
Before you go
Tell us what you think! Please take this 3 minute survey about your experience today.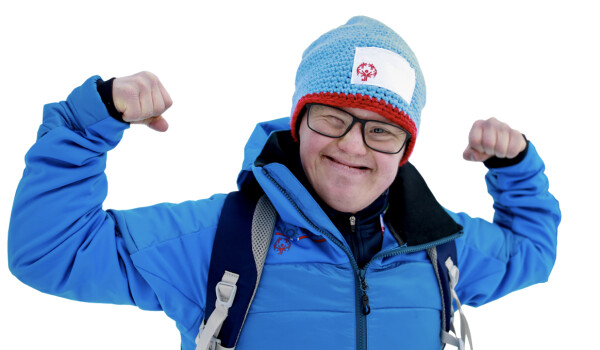 Make a Difference
Please donate and help us get one more athlete onto the playing field.