Born Joseph Walter Haden III, Native of Fort Washington, Md., where he attended Friendly High School - a four-year starter at quarterback who set a Maryland public school record with 7,371 career passing yards. As a senior he led his team to the Class 3A state football title with a 14-0 record. Joe started for his school's basketball team that won a state title. He played college football for the University of Florida, was recognized as a unanimous All-American, and was a member of a BCS National Championship team. He was selected by the Browns in the first round of the 2010 NFL Draft as the 7th overall pick. On December 27, 2013, Haden was voted to his first Pro Bowl Selection. Joe is the eldest of five boys, his brother Josh was a running back for Boston College, his brother Jordan is a safety for University of Toledo and his brother Jonathan is a running back for University of Arizona. His brother Jacob is a Special Olympic athlete. Jacob competes in the 100 meters race and bocce.
Engagement: In 2015, Joe was recognized as a Special Olympics Global Ambassador at the NFL Super Bowl XLIX media day in Phoenix, Arizona. During the 2015 Super Bowl XLIX media day, Joe teamed up with Special Olympics Athlete, Vanessa Robles, and participated in media row promoting the first-ever Special Olympics Unified Relay Across America and the Special Olympics World Games Los Angeles 2015. Joe has attended many Special Olympics Maryland events over the years as his brother Jacob participates in athletics and bocce. Joe attended his first USA Games in 2014 in Princeton, New Jersey where he witness many athletes from North America participate in basketball and flag football. Joe will focus on increasing the number of athletes that participate in flag football, promote healthy athletes and continue to recruit and encourage the public to join the Special Olympics Unified movement.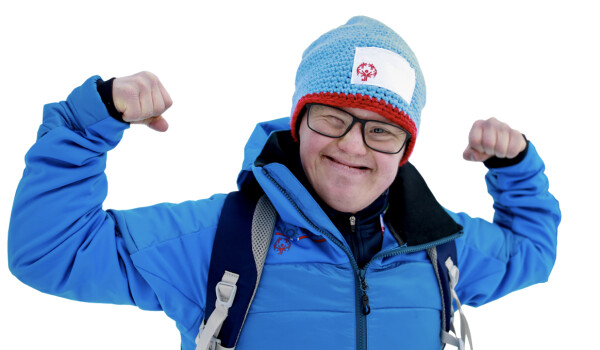 Make a Difference
Please donate and help us get one more athlete onto the playing field.