Selected by Portland as the #6 overall pick in the 2012 NBA Draft, Damian started in all 82 games during his rookie campaign. He led all rookies in scoring averaging 19.0 points, 3.1 rebounds, 6.5 assists and 38.6 minutes per game. In the Trail Blazers season opener versus the Los Angeles Lakers, Damian joined Oscar Robertson and Allen Iverson as the only players in NBA history with at least 20 points and 10 assists in their NBA debut. Damian was named the NBA's Rookie of the Year in May 2013, becoming just the fourth unanimous Rookie of the Year in NBA history. He swept the Kia NBA Western Conference Rookie of the Month honors for all six months, becoming one of just eight players to sweep NBA Rookie of the Month honors since the inaugural award in 1981-82, joining Ralph Sampson, David Robinson, Tim Duncan, LeBron James, Carmelo Anthony, Chris Paul and Blake Griffin. Damian joins Oscar Robertson and Allen Iverson as the only rookies in NBA history to record 1,500 points and 500 assists in one season. In April of 2013, Damian broke the all-time NBA rookie record for 3-pointers in one season with 185, surpassing Stephen Curry's 166 set in 2009-10, Damian is the first Trail Blazer to win an NBA All-Star event, capturing Saturday night's Skills Challenge. He also participated in the Rising Stars Challenge during All-Star weekend, finishing with 18 points, 3 rebounds and 5 assists in a game-high 28 minutes. This summer, Damian was named to the 2013 USA Basketball Men's National Team mini-camp roster.
Engagement: In 2013, Damian was recognized as a Special Olympics Global Ambassador at the Special Olympics and The Walt Disney Company/ESPN Partnership announcement in Bristol, Connecticut. During the 2013 NBA All-Star Weekend in Houston, TX, where Damian served as an honorary coach at the NBA Cares Special Olympics Unified Sports basketball game, he was impressed with the Special Olympics Basketball players and reminisced about his College days volunteering with Special Olympics. Damian shared his reasons for teaming up with Special Olympics, "I realized how much of an impact I had on them and just how much they have the same abilities that we have. I'm happy to be a part of it and …to raise the awareness for people with intellectual disabilities." Damian also supports Special Olympics annual Spread the Word to End the Word Campaign which is a national campaign to encourage people to pledge to stop using the word retard.
See Damian Lillard's extended bio
Friend him on Facebook
Follow him on Twitter
Subscribe to his Youtube channel

Before you go
Tell us what you think! Please take this 3 minute survey about your experience today.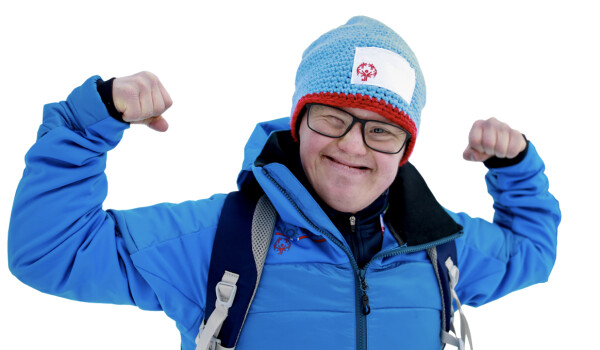 Make a Difference
Please donate and help us get one more athlete onto the playing field.