Elena Delle Donne is one of the most dominant players in the WNBA. Now in her seventh season in the league, the Washington Mystics star was named the WNBA MVP (2015, 2019), earned six WNBA All-Star honors (2013-2015, 2017-2019), and was named to the All-WNBA First Team four times (2015, 2016, 2018, 2019). In 2019, Delle Donne and the Washington Mystics won the WNBA championship. A member of Team USA, Delle Donne took home a gold medal during the 2016 Olympics and was the WNBA scoring champion in 2015. The 2013 WNBA Rookie of the Year, the Delaware native was drafted second overall in the WNBA draft. Prior to her WNBA career, Delle Donne attended the University of Delaware to remain close to her tight-knit family. While at Delaware, Delle Donne led her team to its first ever NCAA Sweet Sixteen her senior year, was a consensus first team All-American, and finished as CAA Conference Player of the Year three times. Delle Donne has an older brother Gene who played college football and an older sister Lizzie, who has cerebral palsy and is blind and deaf. Off the court, Delle Donne is the author of a middle-grade series, Hoops, and released her memoir My Shot: Balancing it All and Standing Tall. She also released with her partner Nike the Nike Air Zoom UNVRS, which is a shoe, made for everyone including people with disabilities.
Engagement: Elena has a special place in her heart for Special Olympics because of her sister's participation through the MATP (Motor Activity Training) program. Elena has witnessed the positive impact that inclusion can have on children and individuals with intellectual disabilities and she has always dedicated her time to volunteering locally in Delaware both in her personal time and in school at the University of Delaware. During Elena's announcement in February 2014, she participated in a Unified Basketball clinic in Illinois with 26 Special Olympics Illinois athletes and 80 students from Homewood-Flossmoor High School. She participated in the 2014 NBA Cares Special Olympics Unified Basketball games in New Orleans during NBA All-Star Weekend and served as Honorary Coach for the Special Olympics basketball team exhibition at the 2014 Big East Women's Basketball Tournament. Elena will also lead the efforts with the WNBA to help raise awareness for the sport of basketball within Special Olympics, particularly among females, with the goal of increasing female basketball participation worldwide. Furthering her commitment to Unified competition and to encourage more Special Olympics girls to play basketball, Elena will include Special Olympics girls in her De11e Donne Skills Academy camps along with other middle and high school girls. Elena looks forward to continuing to engage with Special Olympics to help bring awareness to individuals with intellectual disabilities including being a Games Ambassador for Special Olympics USA Games Orlando 2022.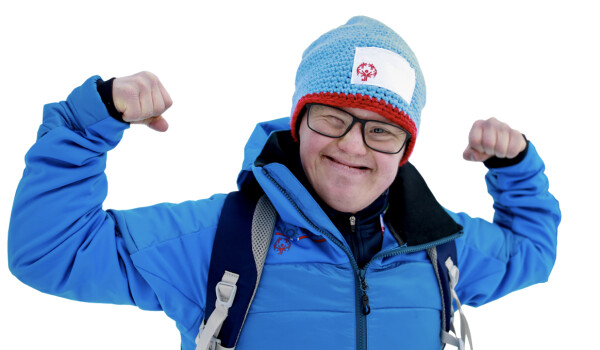 Make a Difference
Please donate and help us get one more athlete onto the playing field.