Yang Lan is a household name in China, as a leading broadcast journalist and media entrepreneur.
Ms. Yang graduated from Beijing Foreign Studies University with a bachelor's degree in English Language and Literature. She became a rising star by hosting CCTV's "Zhengda Variety Show", which earned her the "Golden Microphone Award" in 1994. She then attended Columbia University's School of International and Public Affairs, where she earned a master's degree in International Affairs. Upon returning to China, she created her signature show "Yang Lan Studio", now named "Yang Lan One on One". "Yang Lan One on One" has become China's longest-running in-depth talk show, with more than 900 interviews with leaders from around the world.
To promote gender equality and women development, Ms. Yang founded "Her Village Academy" in 2016 to offer both online and off-line educational programs. She is committed to promoting cross-cultural exchanges. She is the only person to have represented Beijing twice for its successful Olympic biddings. She was named as Goodwill Ambassador for 2010 Shanghai Expo.Ms. Yang has served as MC and moderator for many events including the opening and closing ceremony of Beijing Olympic Games and Paralympic Games, the opening ceremony of Shanghai Expo, Special Olympics Global Development Summit, APEC Women and the Economy Summit, World Economic Forum, Fortune Forum and China Charity Forum.
To promote philanthropy and civil society in China, Ms. Yang, collaborating with Hauser Center for Nonprofit Organizations at Harvard University and Center for Civil Society Studies at Peking University, organized capacity building workshops and international forums for NPO leaders in China. In 2010, with Bill & Melinda Gates Foundation, she co-organized the "Giving Pledge" event in Beijing, which is regarded as a milestone in philanthropy development in China. Sun Future Art Education Foundation is dedicated to supporting the overall development of underprivileged children through art education. She is a Global Ambassador and International Board Member for the Special Olympics Movement and the first Chinese UNICEF Ambassador, and the Vice-Chairman of China Charity Alliance.
Ms. Yang was honored with many awards, including Columbia University SIPA's "Global Leadership Award", the "National Philanthropy Award", "Women's Achievement Award" by All-China Women's Federation, the Paley Center for Media and AOL's "Makers" award. She is one of The World's 100 Most Powerful Women by Forbes.
Before you go
Tell us what you think! Please take this 3 minute survey about your experience today.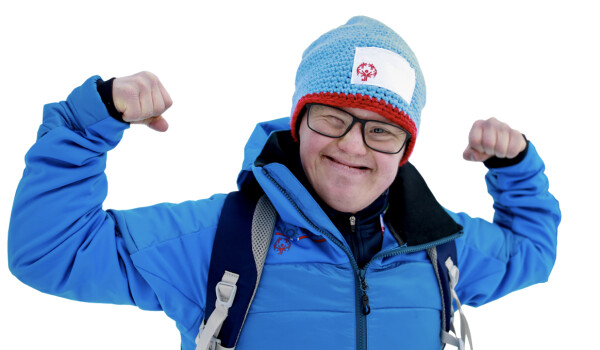 Make a Difference
Please donate and help us get one more athlete onto the playing field.